Climbing the tree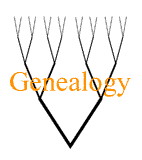 I've been doing quite a bit of genealogy research over the past few days. I had done some back in 2004 with the help of a cousin, but I found a lot of stuff over the past 3 days or so.
You can see what I have so far here:
http://www.gencircles.com/users/cjr71244/1/pedigree/7
I only have my mom's parents listed and her moms branch listed because that is the part I'm researching right now, I have the information for the other main branches I just haven't combined it all yet. I will once I've found all I can done with this main branch.
I've always known that I had roots from both sides of my family in france and the french side of switzerland but now I know I have a lot of english roots on my moms side, assuming my research is correct.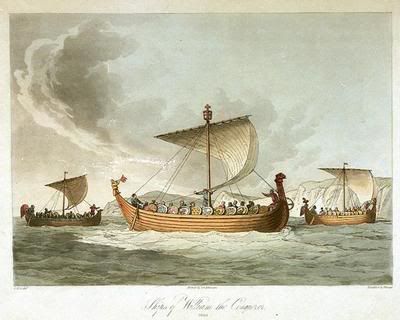 One thing I read about is my ancestor came with William the Conqueror from France to England:
"The Richmond family begins with Roaldus Musard de Richmond who accompanied Wm the Conqueror from France to England in 1066. There followed fifteen generations of the Richmond's family who live in Wiltshire, England.

Roaldus Musard de Richmond- Born between 980 and 1075. Believed to have died between 1016 and 1148. Roaldus Musard de Richmond was one of the most powerful leaders who accompanied Wm the Conqueror into England(Thackeray's Genealogy, Plantagent-Harrison gives Fulco de Richmond as thegrandfather, and Robert as the father of Roaldus "Le Ennase")."
The
Gencircles
site has helped me Immensely I wouldn't have found most of this info without it, the exporting of gedcom files is what helps the most and the search method.
If anyone else is interested in doing this type of research on their own tree, I suggest you gather any information you have about your parents grandparents etc, including birthdates, marriage dates, locations etc. and then start looking around the gencircles site, then once you start to have more information then you can handle on a sheet of paper, get a program like
GenPro
and input the data.
Also here is a interesting link about how many great grandparents we all have
http://www.american-pictures.com/genealogy/we.are.all.cousins.htm